Bid farewell to 2023 with rhythm and style at Bar the Tailor. On the 31st of December, join us for a night to remember and tune into the new year with our selection of 15 monstrous cocktails inspired by Mythical Creatures while dancing to our Dj's groovy beats. Let's countdown to midnight together at the finest party in town.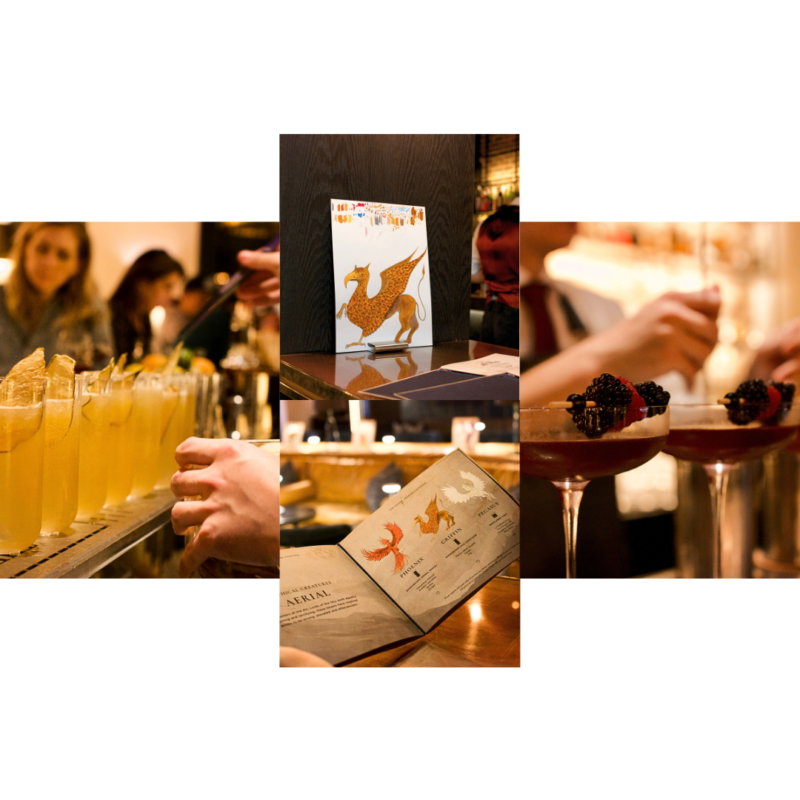 Get ready to set the dance floor on fire with our DJ spinning groovy beats that will keep you moving all night long. Immerse yourself in a tasteful adventure with our selection of monstrous cocktails. Each cocktail is expertly crafted with a surprising twist. From the herbal Kelpie to the enchanting sweet and sour Griffin, these cocktails will add a touch of magic to your New Year's celebrations. As the night unfolds, we'll all come together for the ultimate countdown, we will bid farewell to 2023 and welcome the new year!
FURTHER INFORMATION
8.00 pm - 1.00 am
EUR 75 minimum spend per person
*Advanced booking is required
Book your spot now and join us as we raise a glass to the new year. Get ready to savour incredible cocktails, dance to the great beats and countdown with joy!