Meet the team behind Bar The Tailor. They're all passionate and true professionals in their field. Scroll down to get to know them!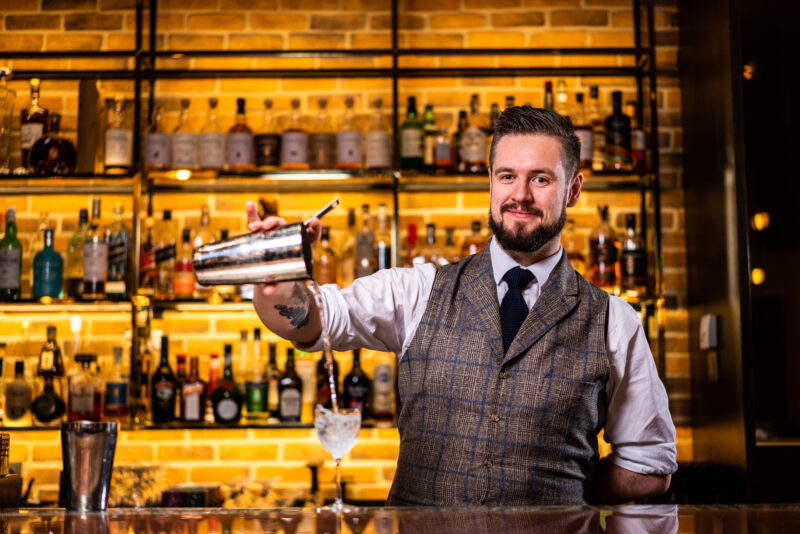 Alex
With his beverage knowledge and mixology skills, we would like to introduce you to our Bar Manager Alex Montrose. In his 12 years as a bartender, he has developed a strong knowledge base in high-end spirits, especially Scotch whisky and rum. Shrouded in an intimate atmosphere, Alex mixes the most groundbreaking cocktails every day. He is always seeking for ingredients that add something "new". He uses flowers and herbs from NH Collection Grand Hotel Krasnapolsky's private garden for his distillates.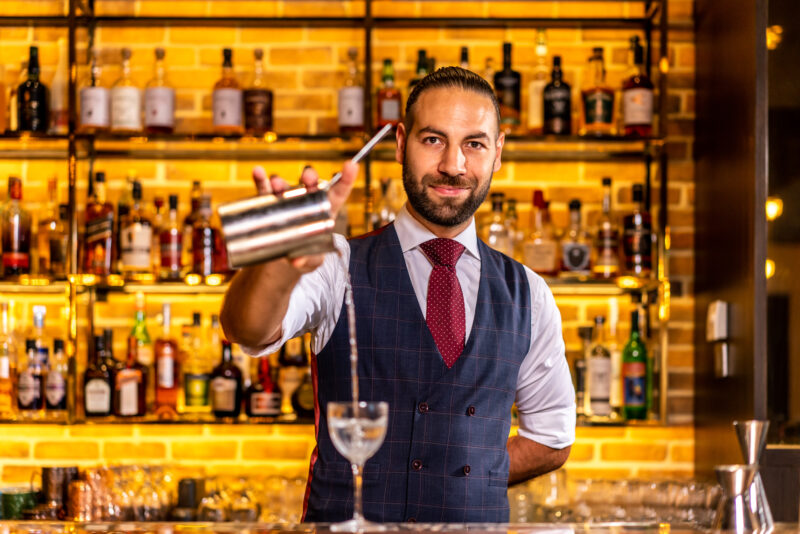 Ioannis
Ioannis is passionate with hospitality and I likes being creative inside and outside of the bar. He loves making cocktails and giving nice experiences to people as well as making art with a focus on drawing. When he is not in the bar, you will find him in his studio working on his personal art projects.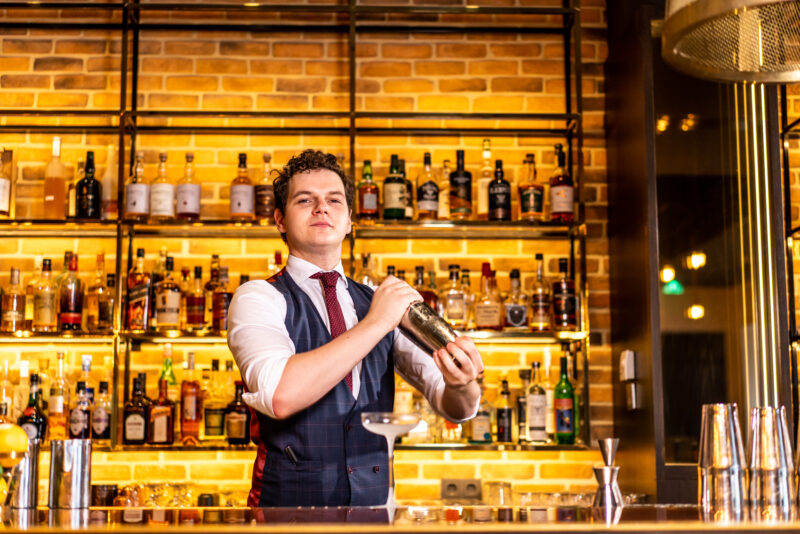 Osvaldis a.k.a. Ozzy
My name is Ozzy. I've been in hospitality for the past 8 years. I love creating Cognac drinks for the people at the bar and have a passion for stand up comedy. Hence why I chose to entertain the folks at the bar.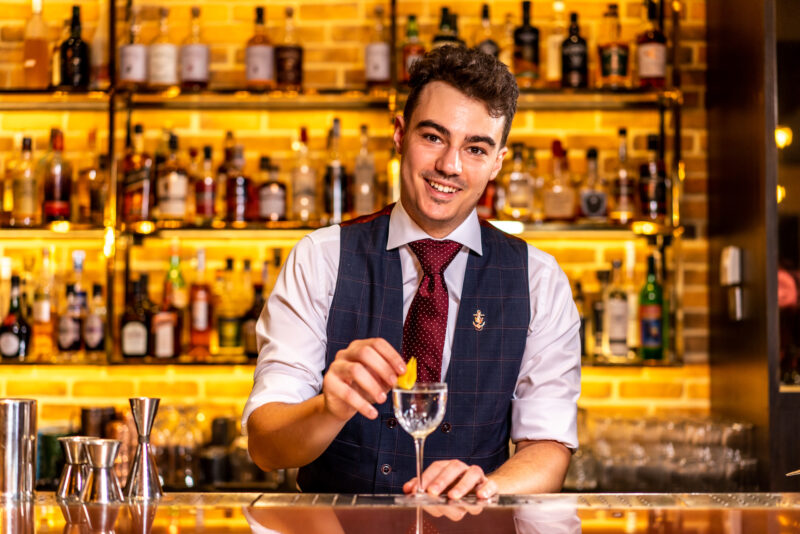 Filippo
I always had a big passion for food and beverage, that led me to become a bartender. This passion, and the desire to experiment with new strange flavours and ingredients brought me to the Tailor Bar, where I have the opportunity to express myself. Even though I enjoy the behind the scene side of my job, the best part will always be making the guest a part of this experimentation process, presenting always new and exciting pairings.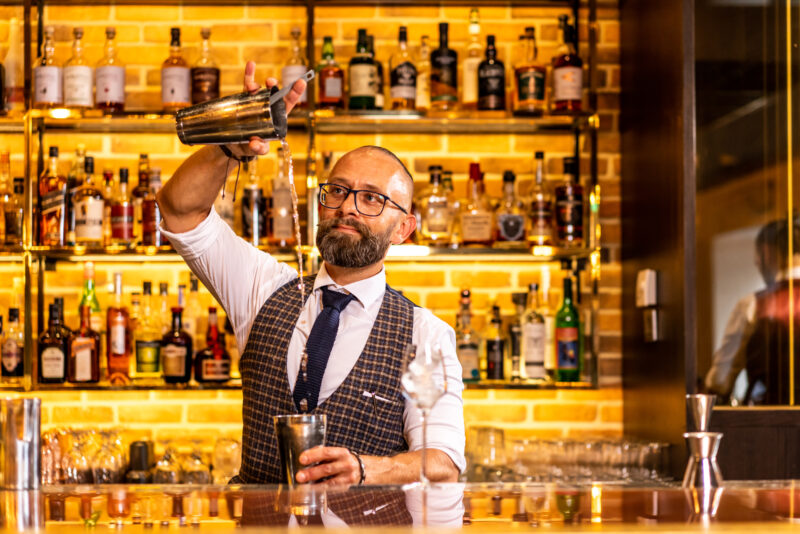 Dariusz
Dariusz is the oldest tailor in the line-up. He is 43 years old and was born in Poland, but as he says about himself he has a gypsy soul, so he can't get old. For 17 years the bar has been his passion and greatest love (he only loves his mum more). His favourite cocktails are Corpse Reviver#2 and Bramble. In his spare time he trains boxing and calisthenics and looks after his two rabbits.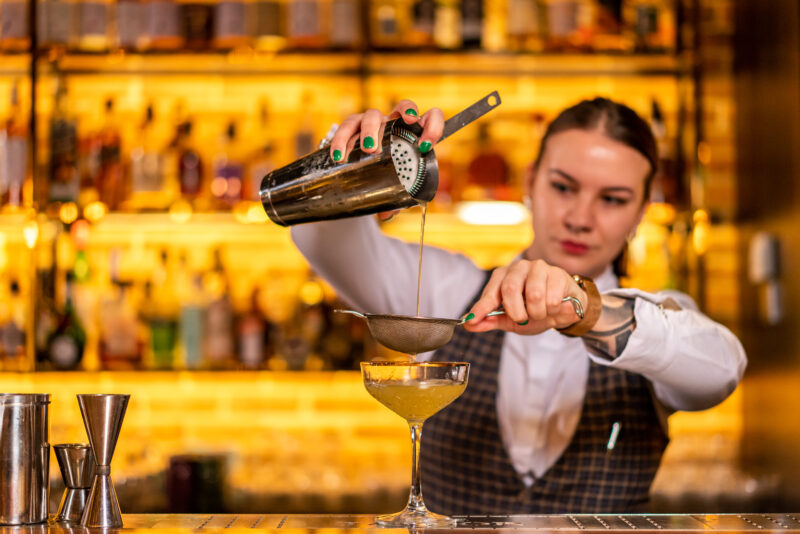 Ieva
I am communicative person, creative and passionate about things I do. I enjoy serving people and at the same time getting to know different cultures. All the knowledge of bartending and hospitality experience I acquired by years of practice. Off work I am a student who is a video games and motorcycle enthusiast.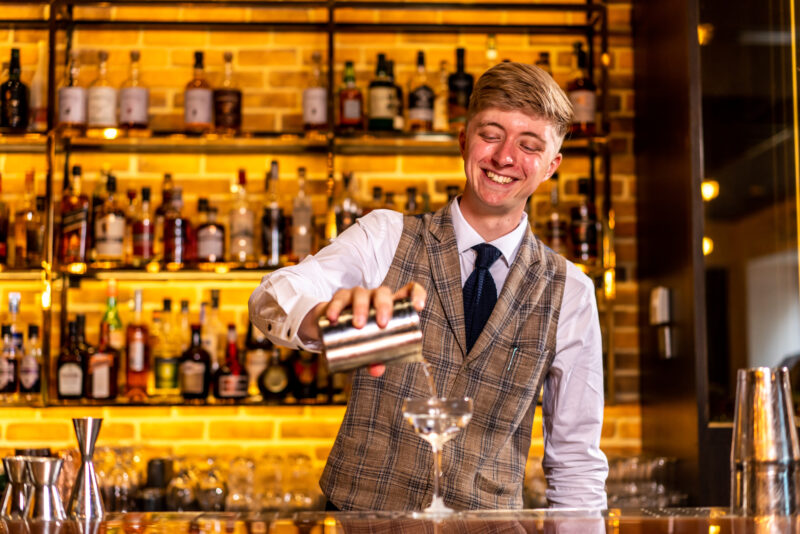 Daan
This stereotypical tall, blond and blue eyed guy from The Netherlands is named Daan. He is self motivated and always thirsty for more knowledge, just like he is thirsty for a well made cocktail. Acquiring cultural experiences by travelling is a must for him.